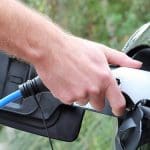 Toronto, Ontario — A new electric vehicle manufacturing facility begins operations in Quebec, and industry stakeholders and provincial bodies respond to the recently announced federal zero-emission automotive requirements by 2026. This is the latest in electric and autonomous vehicles.
Home Grown
Lion Electric Company has produced its first lithium-ion battery pack at the company's battery manufacturing facility located in Mirabel, Que.
These packs are likely to power the Lion5 truck and LionAmbulance which will also begin production in 2023, according to a company newsletter.
Final certification of the first battery pack is expected in the first quarter of 2023, with production ramping up shortly after.
Provincial Problems
Manitoban representatives warn that the province may not be ready for mass EV adoption quite yet, despite increased interest from residents.
According to an article by Global News, this stems from a combination of EV unavailability and a general lack of EV charging stations across the province.
Connie Blixhavn, a member of Manitoba Electric Vehicle Association bought an electric vehicle, but said that the province's charging infrastructure around the province is lacking, unreliable and sparse enough limit travel options for rural people.
Of the province's 94 stations, 68 are in Winnipeg, according to the Canadian Automotive Association.
Stressed Stakeholders 
The federal government wants one-fifth of all passenger cars, SUVs and trucks to be zero-emissions by 2026—and many industry stakeholders have something to say about it.
David Adams, CEO of the Global Automakers of Canada—which advocates on behalf of automakers, aside from Stellantis, Ford and GM—suggests there's still confusion among politicians, government staff and auto execs alike regarding how the feds will actually count cars toward targets.
Others, like Brian Kingston, president of the Canadian Vehicle Manufacturer's Association, said there are still "too many hurdles" that make EVs unattainable for the average driver.
"What this regulation does is regulate Canadians to buy vehicles they can't charge or can't afford," he said. "That's a problem.
"The federal government believes it can regulate away global supply challenges. That is not realistic; that is simply not possible."
Flavio Volpe, president of the Automotive Parts Manufacturers' Association, connected the mandate back to auto industry employment; which has long struggled amid skills shortages, as industry members are well aware.
He explains his thoughts in a tweet, warning that this is an issue affecting jobs across multiple industries.
EV adoption is COMPLICATED. An explainer :

1. Consumers are free to choose the cars they buy. If they choose not to buy an EV, then you don't have a sale.
2. Making cars is a business that employs people. If you force them to make cars no one buys, you risk their jobs.

— Flavio Volpe (@FlavioVolpe1) December 21, 2022
The post EV/AV Report: Aspirational challenges and milestone products appeared first on Collision Repair Magazine.