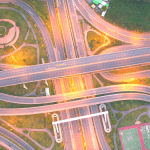 Toronto, Ontario — In this week's report, a Canadian autonomous vehicle (AV) AI developer comments on the changing AV industry, electric vehicle (EV) experts explain why your seat warmer may kill your EV's range, and the United States opens a probe into robotaxis randomly stopping on the road. This is the latest in electric and autonomous vehicles.
Improvise, Adapt, Overcome
Self-driving cars are not here, but the technology is still around us today.
In an interview with The Canadian Press on Dec. 15, Toronto based AV developers, Waabi Innovation said that the AV industry has since shifted towards a more gradual rollout, rather than promising to revolutionize the transportation industry overnight.
"You will have certain areas where this technology is going to deploy, and then those areas will expand under more and more difficult situations." said Raquel Urtasun, chief executive of Waabi Innovation Inc.
Specifically, companies are now focused on AVs that can successfully follow pre-planned routes, a perfect fit for the logistics industry and to a lesser extent, urban transportation.
Examples include Gatik's partnership with Loblaws for an AV logistics fleet and TuSimple's autonomous 80-mile journey—a sharp contrast to Volkswagen, Lyft, Uber and Ford scaling back development efforts for fully independent AVs.
No Seat Warmers
Electric vehicles can lose up to 35 percent of their expected range in the cold, according to a report from EV research group, Recurrent Auto.
A significant portion of this loss comes from the cold inhibiting the chemical reactions acting within electrical devices—unsurprisingly.
Strangely enough, a sizable part of the shortened range can also be blamed on EV engines being more efficient.
While vehicles with internal combustion engines do lose range in the cold, wasted heat doubles as a handy cabin warmer for the vehicle's occupants. In the case of EVs, power must be diverted to keep the cabin warm.
At the same time, better design can reduce distance loss to as little as 3 or 8 percent, as reflected by data on the Audi e-tron and Jaguar I-Pace.
For the full study, click here.
Robo Stop
The National Highway Traffic Safety Administration (NHTSA) is opening a probe into AV developer Cruise, following three separate reports of Cruise autonomous vehicles allegedly braking so hard that they collided with the vehicles behind them.
This has resulted in two reported injuries, according to the NHTSA crash database.
According to company spokesman Drew Pusateri, Cruise is co-operating in the investigation, but adds that its vehicles have driven nearly 700,000 autonomous miles (1.1 million kilometres) in a complex city with no life-threatening injuries or deaths—an arguable contrast to the 40,000 deaths on American roads yearly.
At the time of publishing, the probe may affect 242 Cruise AVs, with a substantial number still being staffed by human safety drivers.
The post EV/AV Report: Evolving industries and random stops appeared first on Collision Repair Magazine.